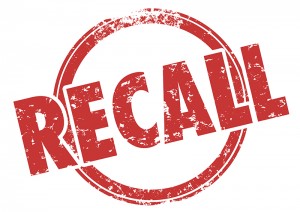 S.R. Smith Recalls Pool Lifts Due to Fall Hazard - Splash! and PAL pool lifts December 17, 2015
Two incidents have been reported thus far with the Splash! And PAL Hi/Lo Pool Lifts. The lifts which are found mostly in hotels and community pools are portable but can be permanently fixed to a pool deck by welds that have proven to fail in these instances. In the two cases, the stand fell over, one time with a person seated on the lift. No injuries occurred in either case. The lifts were sold nationwide between January 2013 and September 2015. Consumers are being asked to stop using the product and contact the manufacturer for a free replacement base
Contact S.R. Smith toll-free at 888-497-9290 or online at srsmith.com and click "Splash/ PAL Hi Lo Recall"
---
Focus Bicycles Recalls 2014-2015 Izalco Max Bicycles Due to Fall Hazard
December 17, 2015
This recall involves the headset portion of the steer tube which has been reported to fail and crack in 11 incidents. The carbon-fiber fork, on bikes with Acros-brand upper headsets cracked in all cases, causing a fall hazard. None of the cases have occurred in the U.S. and only one injury, which occurred in France.The headsets are black and can be identified by the word "Acros" printed on the product. The bike should not be used until a repair can be made. Focus Bicycles will schedule a free repair and consumers should call immediately.
Call toll-free at 877-753-4480 online at focus-bikes.com and click on "Izalco Max Recall"
---
Skip Hop Recalls Crib Mobiles Due to Injury Hazard
December 16, 2015
The Skip Hop Moonlight and Melodies projection crib mobiles are being recalled after 8 reports were filed claiming the strap that attaches the mobile to the crib broke and fell into the crib creating a hazard to infants. No injuries have been reported to date but parents are urged to stop using the product immediately. The product was sold nationwide at Babies R Us, Buy Buy Baby and other independent stores. Consumers can contact the manufacturer for a $75 credit towards a new purchase. The 17.5 inches by 14 inches wide mobile, can be identified by model number 185509 printed on the back of the mobile base. Consumers should immediately stop using the recalled mobiles and contact the firm for instructions on receiving a $75 coupon towards the purchase of a new Skip Hop product.
Call Skip Hop toll-free at 877-475-4746 or online at skiphop.com and click on "Safety Notices"
---
Dollar Tree Recalls Burn Relief Gel Due to Failure to Meet Child Resistant Closure Requirement December 10, 2015
The recall includes 325,000 units of burn relief gel under the brand name Assured TM Sold between March 2015 and October 2015. Though no incidents have been reported, the packaging does not meet the requirements by the Poison Prevention Packaging act as being child resistant. The gel contains the poison, lidocaine which could be harmful if swallowed by children. The packaging has the UPC bar code 6 39277 09311 0 and should say "Burn Relief" or "Burn Relief Gel" on the box. The gel can be returned to the store where it was purchased for a full refund.
Call Dollar Tree at 800-876-8697, or online at dollartree.com "Customer Service," click "Contact Us," then "Company Questions & Answers," and click on "Product Recalls".
---
Technical Consumer Products Recalls LED Lamps Due to Electrical Shock Hazard December 8, 2015
No injuries have been reported at this time on a recall involving 14 watt LED PAR38 lamps.   25,000 items were sold under the TCP and Great Value brand names. The bulbs were sold at Walmart and electrical outlets nationwide between May 2015 and October 2015. Water can enter the lamp posing an electric shock hazard to the user. Consumers are urged to shut off power to the lights and disengage the lamp and contact TCP to receive a free replacement lamp with installation instructions.
Call TCP at 800-324-1496 or online at tcpi.com and click on "Recall"
---
If you or someone you know has been injured by a defective product, do not hesitate to call Best Local Attorney at 1.800.603.6833. All free legal consultations, whether via Internet or telephone, will be answered as soon as possible.