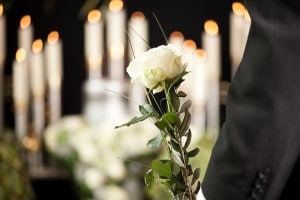 Recently, a high profile case involving former 'Melrose Place' actress Amy Locane, has put NJ wrongful death law in the news. Accused of causing the wrongful death of a person while drinking and driving, this is just one example of many wrongful death claims filed in New Jersey each year.
What is wrongful death?
Wrongful death is a term which applies to someone who has died as a result of the wrongful, intentional or unintentional, or negligent acts of another person. In New Jersey, as in other states, the aim of this act is to provide some amount of compensation to survivors of the person who died. The amount which is recoverable will depend on what the decedent would have been expected to contribute had they not been killed. In addition, New Jersey law does allow for a certain amount of "other" recoverable damages as well including funeral expenses, lost care and support and even lost companionship. Despite the mental anguish felt by survivors, this is not recoverable.
Who can bring a wrongful death suit in New Jersey?
Children, parents and spouses are usually the ones who can not only file a wrongful death claim in New Jersey, but are also likely to recover for their loss. While the executor of a will can file as well, they may not be entitled to recover any damages personally but may assist in recovering for those in the will including any dependents of the decedent. What and who will be compensated for this loss, will depend on the actual specifics of the case.
How long do I have to file a claim for wrongful death?
As with other cases, laws and statues relating to wrongful death have limits. In New Jersey, you generally have just 2 years to make a wrongful death claim. As painful and overwhelming as it may be to have to deal with legal issues during this already difficult time, it is imperative that you do so in a timely manner for your benefit and the benefit of others who are or were dependent on the decedent.
Dealing with a wrongful death claim is painful and can be especially painful when the decedent is a parent or a child. While many of us would prefer not to think of our future without these loved ones, it is imperative that we do so. An attorney who understands New Jersey law relating to wrongful death can help ensure the best outcome for your case. Your time is limited and you are likely entitled to compensation for your loss. Make sure you have the Best Local Attorney to assist you.