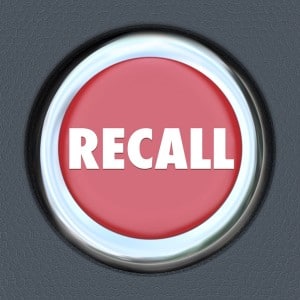 Making sure your vehicle is safe is important, especially if you are parents. For this reason, ensuring that any and all defects your vehicle has are taken care of right away, is imperative.
According to one study issued by Carfax, there are currently over 46 million vehicles on the road with recalls which have yet to be addressed in the U.S. In New Jersey alone, it is believed that of the 6.5 million registered vehicles, 1.3 million have been recalled and are not yet repaired. While some of these recalls may be minor, many others are serious enough to cause major safety issues.
Each year a number of drivers and their passengers are killed or injured due to defects in motor vehicles. Whether the driver simply did not take the time to fix the issue or whether they were not informed, the results are still the same, and thousands still die or are seriously injured. To combat this growing problem, the Department of Transportation's National Highway Traffic Safety Administration requires that manufacturers meet safety standards and report any and all safety-related defects to the public. Some of the many defects which are considered safety-related and must be reported include:
• Issues with steering components
• Sticking accelerator controls
• Wiring system problems which may result in fire
• Defective child safety seats
According to the National Highway Transportation Safety Administration, you are entitled to seek independent legal actions for injuries suffered after a recall is initiated. The law specifically states that "recall remedies are in addition to other available legal remedies" however, these remedies may vary from state to state. For this reason, it is important that when you dealing with any issue relating to injuries which can be linked to recalls, you contact a local attorney in your area right away.
If you want to know if your vehicle has any recalls, you can check online on safercar.gov. Simply click on the link provided here http://www-odi.nhtsa.dot.gov/owners/SearchSafetyIssues and you will be taken to the page provided by the National Highway Traffic Safety Administration. Here you can simply enter the information about your vehicle, and any reported recalls, investigations and complaints will be available to you.
Best Local Attorney is website founded by the Hayes Firm, a personal injury attorney in New Jersey. We are the right choice when it comes to the best attorney in New Jersey however, if you live elsewhere in the U.S. and are looking for a personal injury attorney to assist you, Best Local Attorney can still help. Specializing in finding the best local attorney for you, we invite you to contact us today.